By Juliet Bremner: ITV News Correspondent
The court has been read victim impact statements from the women who were assaulted by Rolf Harris.
The statement from a woman who was 13-years-old and best friend of his daughter Bindi, said that she felt "dirty and sordid" because of the abuse she suffered.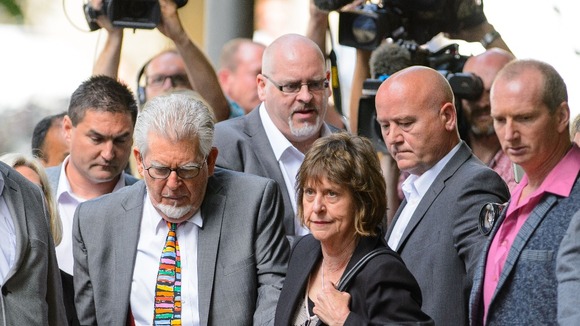 She said that the repeated assaults - some of which happened in the same room as his daughter - has left her with a legacy of alcoholism, panic attacks and severe anxiety.
She said "the knowledge of what he had done to me haunted me" explaining that the abuse went on until she was 29 because "Rolf Harris had a hold over me that reduced me to a quivering wreck."
She said that affected her relationship with her family, with friends and left her unable to communicate with the outside world, adding that he "made my world very small."