Brazil forward Neymar has been ruled out of the World Cup after fracturing his vertebrae in the closing stages of the 2-1 quarter-final win over Colombia on Friday, his team said.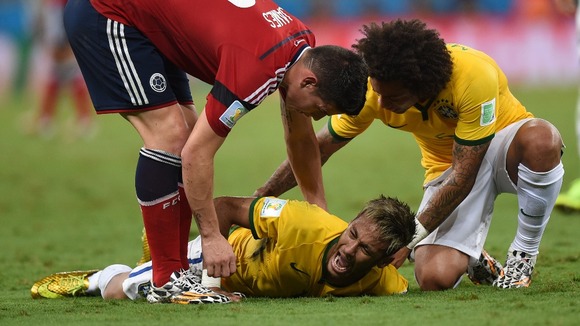 "It's not serious in the sense that it doesn't need surgery, but he'll need to immobilise it to recover," team doctor Rodrigo Lasmar said after the player had been taken to hospital.
"Unfortunately, he's not going to be able to play," he said, adding he expected the recovery period to take at least a few weeks."