Fifa's disciplinary committee is to analyse the incident in yesterday's World Cup quarter-final which saw Brazil striker Neymar suffer a broken verterbrae.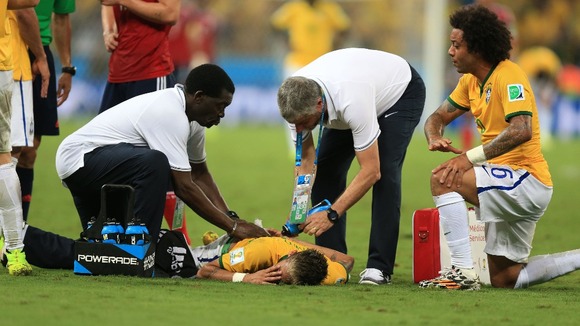 Colombia defender Zuniga challenged the Brazil star from behind in the closing stages of the game causing a back injury, which has now ruled out the Barcelona forward out of the tournament.
FIFA head of media Delia Fischer said: "The disciplinary committee is analysing the matter. The spirit of fair play is very important and we want to avoid difficult things on the field of play."