Prince Harry will join the Duke and Duchess of Cambridge and hundreds of thousands of spectators today to welcome the world's greatest bike race to the UK.
Yorkshire is playing host to the Grand Depart of the 101st Tour de France.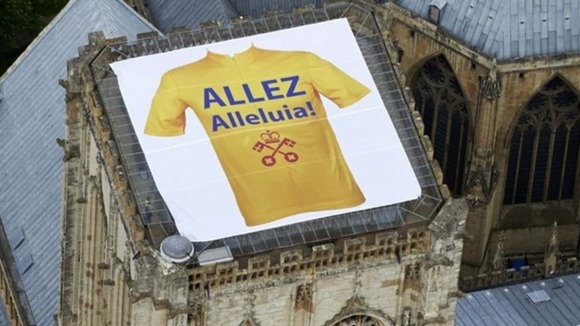 The centre of Leeds is expected to be crammed with cycling fans this morning as the 198 riders line up at the start. Scores of towns and villages along the 190km opening stage are expected to be just as crowded as the peloton makes it way through the Yorkshire Dales to Harrogate.
Although the Tour starts in the middle of Leeds, the teams do not compete for the first eight miles and the race proper begins in the grounds of Harewood House where William, Kate and Harry will send the riders on their way as the Red Arrows fly overhead.