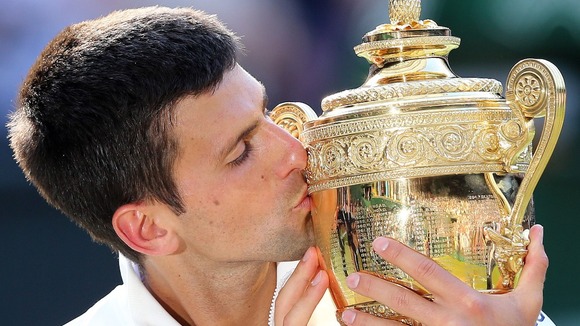 Wimbledon Champion Novak Djokovic said 'I don't know how I managed to do it' moments after beating Roger Federer.
The 27-year-old Serb had tears in his eyes as he won the All England Club trophy for the second time, stopping Federer from making history for the most wins in Wimbledon history.
If Federer had won he would have clinched his eighth Wimbledon title- the current record is seven.
Djokovic has now won seven Grand Slam titles. He reached his last three Grand Slam titles but lost so this win is a welcome return to form.