Earlier this week Official Charts Company said.said US singer Ariana Grande was way out in front to top the singles chart with Problem featuring Iggy Azalea selling more than double her nearest rival Ella Henderson.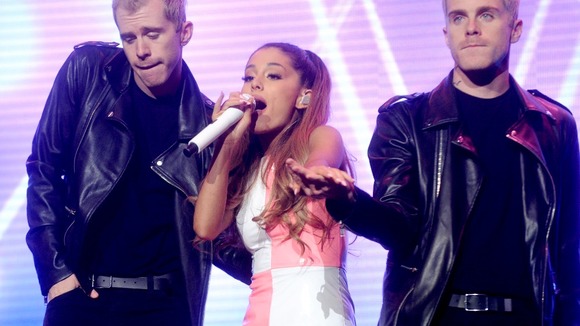 By Tuesday Grande's song clocked up around 55,000 sales - with 1% of those from streaming, while Henderson's track Ghost had 21,000 sales, 8% of which were from streaming. George Ezra's Budapest was on course to rise to number three following his performance at last weekend's Glastonbury festival.
Meanwhile Ed Sheeran's Sing - expected to be number four - was predicted to be the most streamed track of the week with 13% of his sales accounted for through online listening, also possibly given a boost by his appearance at Glastonbury.
Other acts to have benefited from performing at the festival include country star Dolly Parton whose 1973 single Jolene is on course to make the top 40.