A US teenager who was allegedly beaten while in the custody of Israeli border police has been released on bail today.
Tariq Abu Khdeir, the cousin of a murdered Palestinian boy, appeared with bruises under his eyes and above his lip as he was released without charge following a court appearance.
Watch: Cousin of murdered Palestinian 'beaten by Israeli forces'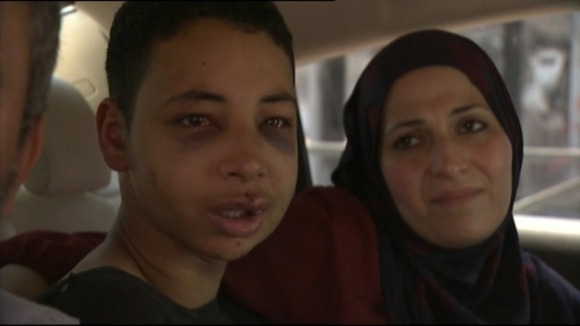 The 15-year-old told reporters he was "feeling better".
Khdeir was detained during violent protests in Shuafat, east Jerusalem, on Thursday.
His parents were ordered to pay a 3,000 shekel (£511) bail and he is now forbidden from visiting the town where he was arrested, NBC News reported.