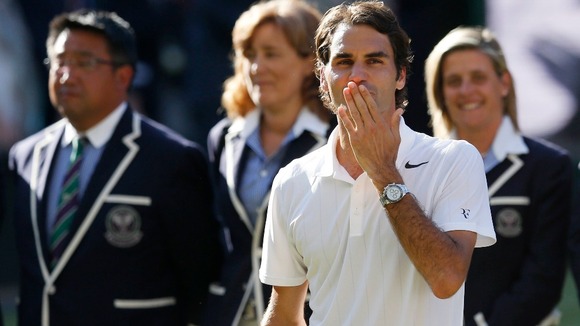 Wimbledon runner up Roger Federer said he 'felt the love' from the crowd on Centre Court despite losing out to Novak Djokovic.
The 32-year-old, who was going for a record-breaking eighth Wimbledon title, said: "It was a great final. I can't believe I made it to five sets. It wasn't looking good out there for a while."
He added: "Going into a match with Novak is always going to be tough. I felt the love out there. I enjoyed myself a lot. See you next year."