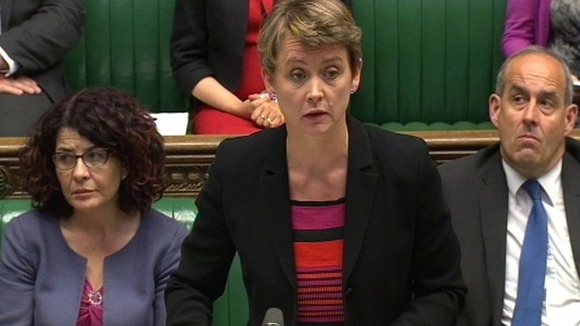 Theresa May was right to order an inquiry into historic child sex abuse allegations in Parliament, shadow Home Secretary Yvette Cooper has said.
Speaking in the House of Commons Ms Cooper said: "Child abuse is a terrible and devastating crime which traumatises children when they are at their most vulnerable, and it ruins lives.
"There have been particularly troubling cases of abuse involving powerful people and celebrities and the failures of institutions to act.
"When those allegations go to the heart of Whitehall or Westminster, as members from all sides of this House and all parties have made clear, it is even more important to demonstrate strong action will be taken to find out the truth and get justice for the victims involved."
Read more: May: NSPCC chief to lead sex abuse inquiry