Jose Mourinho has paid tribute to Alfredo Di Stefano, following the Real Madrid legend's death at the age of 88.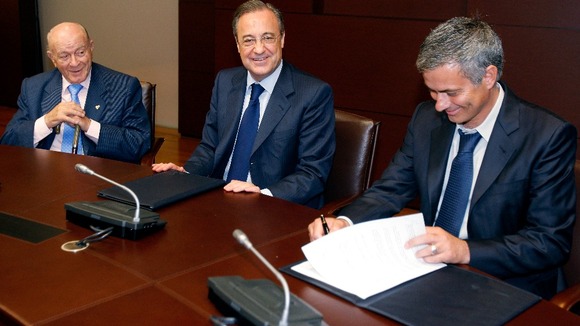 "It was with immense sadness I learned of the death of Alfredo Di Stefano, a wonderful man I had the fortune to know during my time in Madrid," former Real Madrid manager Mourinho said in a statement.
"Of course I first send my thoughts to his family and friends, but also this is a very sad day for football and football fans, which we all are, when we lose a special person like this.
"Alfredo was the best Real Madrid player in history - winning five consecutive European Cups - and one of the greatest of all time.
"Rest in peace Alfredo."
Read: Ronaldo describes death of Di Stefano as sad day for football