Real Madrid expressed their "deepest condolences" to the children, family and friends of footballing legend Alfredo Di Stefano, following his death earlier today,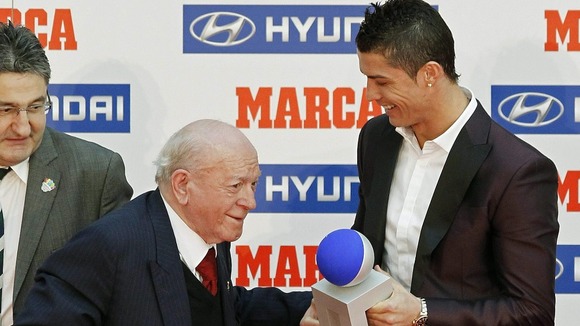 They said in statement on their website: "President Alfredo Di Stéfano, died today at 17:15 at the Hospital General Universitario Gregorio Marañón in Madrid."
They added: "Real Madrid CF extends condolences to those Madridistas around the world."
The club's current president Florentino Perez and the board also expressed their "deepest condolences" and love to Di Stefano's children family and friends.
Di Stefano helped turn Real Madrid into a leading side in the 1950s, winning the European Cup five times between 1956 and 1960.
The success led to Di Stéfano being awarded the Ballon d'Or in 1957 and 1959.