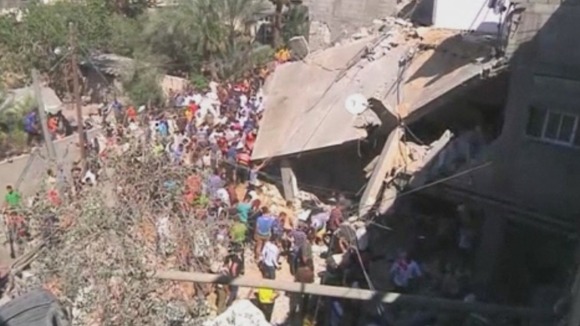 Local people and emergency services have been sifting through the wreckage of a house destroyed in an air strike by the Israeli military on Gaza.
The Palestinian Authority says the strike, which reportedly targeted the house of a Hamas member, left six people dead and 25 injured.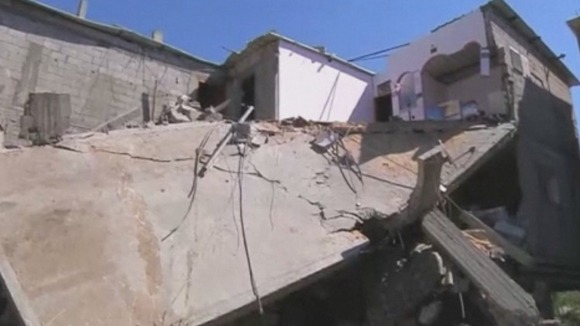 The Israeli military said the strike was a response to rocket fire from Hamas militants on targets in southern Israel.