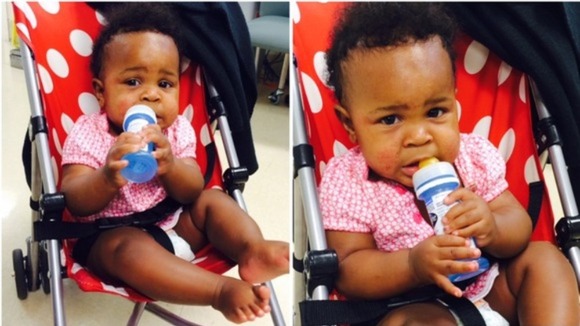 A woman accused of abandoning her baby at a New York subway station has told police that she is homeless and felt she could no longer take care of the girl.
The 20-year-old mother has told detectives she came to New York from North Carolina last week.
She added the baby's father had died recently.
NYPD spokesman Stephen Davis said the woman claims she thought she was leaving the baby in a "safe space".
The baby girl is about 10 months old and appears to be in good condition.
Read more: Woman abandons baby on train platform in New York