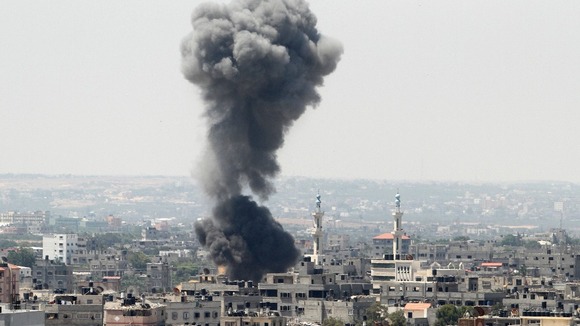 By ITV News Middle East Correspondent Geraint Vincent
We went this morning to visit what we understood to be the home of a Hamas military leader flattened in an Israeli air strike last night.
When we got there we saw the destruction was total, locals were starting to clear up the mess.
The local mayor told me it was just ordinary civilians living in the house, and that they had received a phone call from Israeli forces five minutes before the strike, warning them to clear out.
While we were filming I heard a series of explosions nearby, and during the journey back we heard some as well. They sounded like drone strikes.
More: Israel claims airstrikes defend civilians 'from Hamas terrorism'