The Israeli army has stepped up its airstrike campaign on the Gaza strip, killing at least 14 people today, the Associated Press has reported.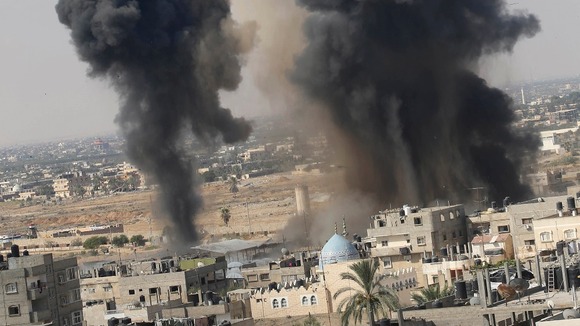 Watch: Video shows airstrike 'targeting weapons facilities'
Israel's defence minister Moshe Yaalon said the strikes will continue:
"The operation against Hamas will expand in the coming days, and the price the organisation will pay will be very high."
The total number of people killed since the offensive began yesterday now stands at 41, according to the AP.