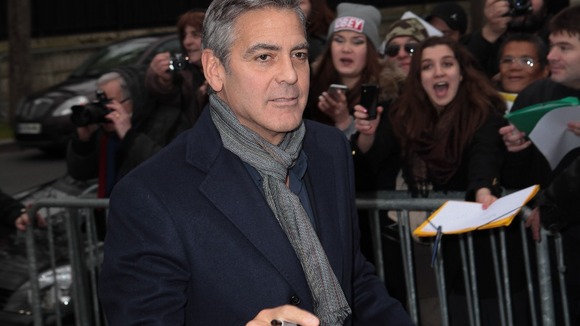 The Mail Online website has apologised to George Clooney and promised a full investigation into a story that claimed his fiance's mother did not approve of his upcoming marriage.
In a statement they said: "The MailOnline story was not a fabrication but supplied in good faith by a reputable and trusted freelance journalist."
Read: George Clooney: Daily Mail 'fabricated' fiance story
They added: "We only became aware of Mr Clooney's concerns this morning and have launched a full investigation. However, we accept Mr Clooney's assurance that the story is inaccurate and we apologise to him, Miss Amal Alamuddin and her mother, Baria, for any distress caused."
In an earlier article for the USA Today newspaper, the Gravity star accused the Daily Mail newspaper of printing a "completely fabricated" story about his fiance's mother opposing their forthcoming marriage for religious reasons.