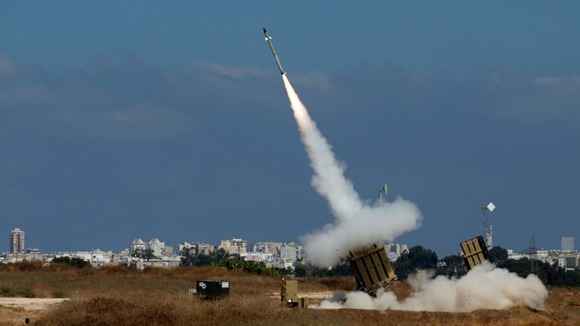 Israeli air strikes have hit Gaza every few minutes today, while militants kept up rocket fire at Israel's heartland in intensifying warfare that Palestinian officials claim has killed at least 44 people in the Hamas-dominated enclave.
Missiles from Israel's Iron Dome defence system shot into the sky to intercept rockets launched, for the second straight day, at Tel Aviv, the country's commercial capital.
No Israeli fatalities or serious injuries were reported and Israeli news reports hailed as heroes the military crews of the Iron Dome batteries, which are made in Israel and partly funded by the United States.
The Israeli military said it had bombarded 550 Hamas sites, including 60 rocket launchers and 11 homes of senior Hamas members. It described those dwellings as command centres.