A boy who was hurt by a polar bear that killed a fellow teenager has told an inquest that he "saw the bear dragging someone out by his head" when it attacked his group's camp.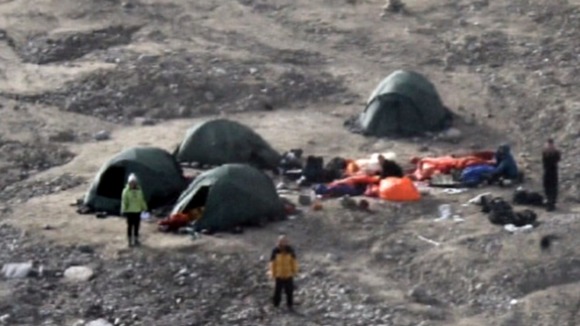 Patrick Flinders said he heard "rustling on the tent" when the attack took place in Svalbard, Norway - adding that he "thought people were just messing around from another group [...] until the tent collapsed."
He said he thought the attack he saw was on one of the expedition's leaders, but didn't see the bear attack anyone else, including 17-year-old Horatio Chapple, who died from his injuries.
He added: "Once the tent collapsed i got into a little ball and moved over to [Scott Bennell-Smith, fellow young explorer on the trip]"
"I'm not sure if Horatio got himself out or not."