We heard a couple of extremely loud bangs outside our beachfront hotel in Gaza late last night. We could see burning at the explosion site.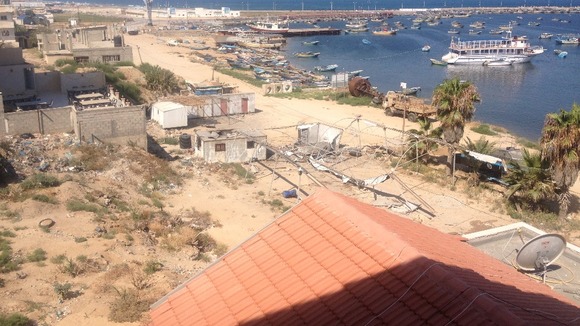 Woke up this morning to see two huts had been destroyed. Guessing it was laser guided missiles fired from Israeli naval vessel off the coast. Not sure what the target was.
We can see what looks like the remains of fuel canisters.