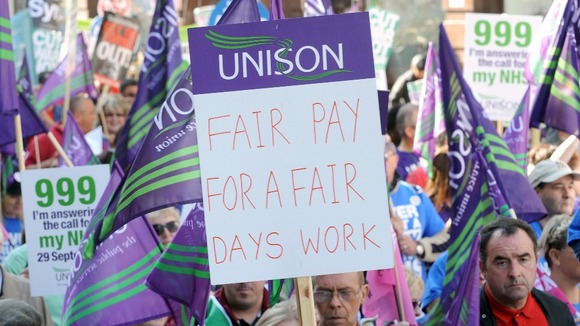 An ITV News/ComRes poll has found that the majority (59%) of public sector workers believe they are right to take industrial action, with less than a quarter (23%) disagreeing with them.
However, there is less support among private sector workers: 42% think that their public sector counterparts are wrong to go on strike compared to 37% who think that they are right to.
ComRes interviewed 2,053 adults online between 4th and 6th July 2014.