The Prime Minister has reassured Israel of Britain's support in the ongoing conflict between the Jewish state and Hamas in Gaza.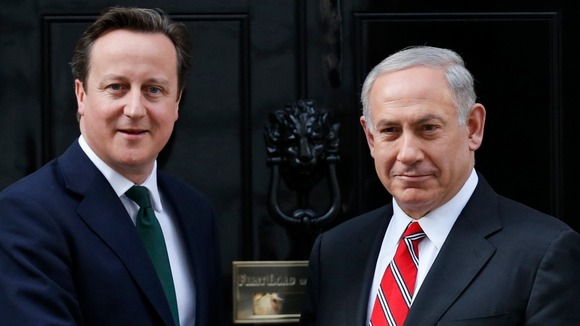 David Cameron spoke to his Israeli counterpart Benjamin Netanyahu in response to "appalling" attacks carried out by Hamas.
A Downing Street spokeswoman said: "The Prime Minister spoke to prime minister Netanyahu earlier this evening about the situation in Israel.
"The Prime Minister strongly condemned the appalling attacks being carried out by Hamas against Israeli civilians.
"The Prime Minister reiterated the UK's staunch support for Israel in the face of such attacks, and underlined Israel's right to defend itself from them."
Netanyahu has warned that Hamas will pay a "heavy price" for the rocket attacks and at least 47 people have been killed by Israeli air strikes in Gaza since yesterday, according to Palestinian officials.