The average public sector worker has £2,200 less to spend from their annual salary because of the Government's "mean-spirited" pay rises, a major trade union has said.
Read: Police cuts make 'nearly two thirds' feel unsafe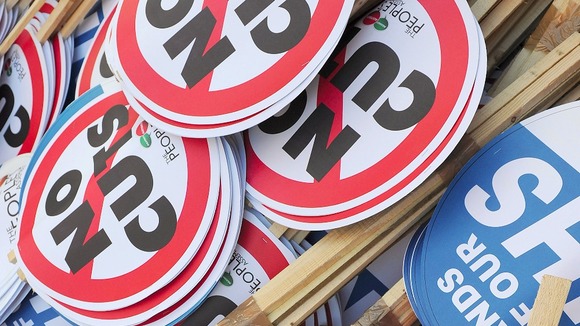 Teachers, firefighters, civil servants, NHS staff and council workers were left with smaller wage packets in real terms because of four years of below inflation pay rises.
The research, published ahead of a strike by over a million public sector workers tomorrow, showed some workers were £2,245 worse off on average in real terms, with workers facing another four years of below-inflation rises.
The union organisation warned that morale among public sector workers was being "hit hard" as their pay continues to lag behind prices.
Read: Fire service 'could save £200m', according to independent report