Argentina's coach Alejandro Sabella believes Germany will have the advantage in the World Cup final.
Speaking after his team knocked the Netherlands out of the tournament 4-2 on penalties, Sabella said the fact Germany has a extra day's rest while his players faced extra time and a gruelling penalty shootout could be "crucial".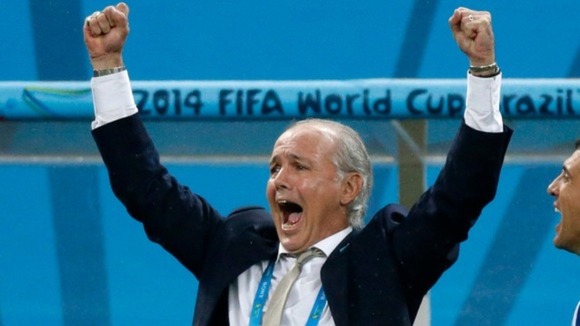 "Some of our players are sore, beaten, tired - the results of a war so to speak," he told reporters.
The match is extremely difficult ... Germany is always a difficult hurdle to overcome", Sabella added.
Pictures: The moment Argentina knocked Netherlands out of the World Cup