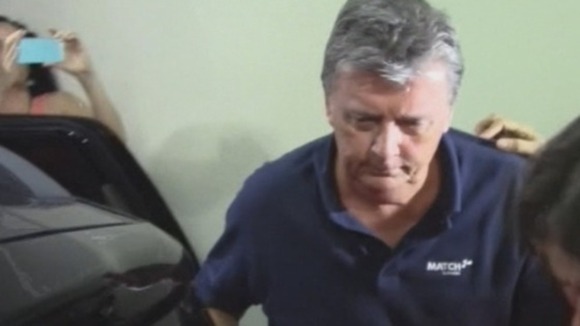 Police in Brazil have declared British Fifa partner Ray Whelan a 'fugitive' after he allegedly fled before they could re-arrest him.
Officers arrived at the Copacabana Palace hotel with an arrest warrant, but Mr Whelan was not there.
Rio police investigator Fabio Barucke told reporters outside the hotel: "He's now considered a fugitive. We have security camera images of him exiting the hotel through a service door."
Mr Whelan from Match Hospitality was arrested in Rio de Janeiro on Monday but was later released on the terms he could not leave the country.