Vince Cable has attacked the Conservatives' plan to introduce a reported 50 percent minimum threshold in ballots for industrial action, accusing David Cameron's party of "undermining basic workers' rights".
The Business Secretary said the Liberal Democrats "disagreed with the Tories' assertion that a small turnout in strike-action ballots undermines the basic legitimacy of the strike."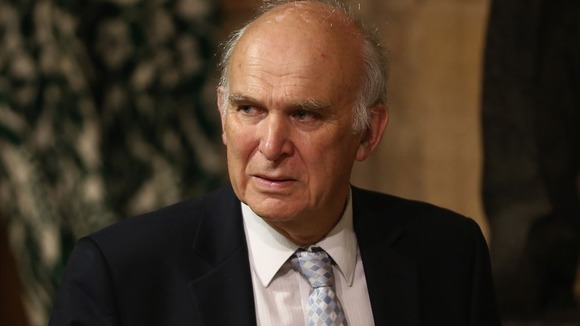 He said: "If they want to look at minimum turnout this would have major implications for other democratic turnouts and elections. Many MPs have been elected by well under 50 percent of their electorate, let alone Police Commissioners or MEPs.
"Why have a threshold in a ballot but not make our elected politicians or shareholders face the same hurdle?"
Cable added: "The Tories will try and use today's event as way to undermine basic workers' rights."