At least 75 Palestinians have been killed since Israel launched air strikes on Gaza, Palestinian officials claimed.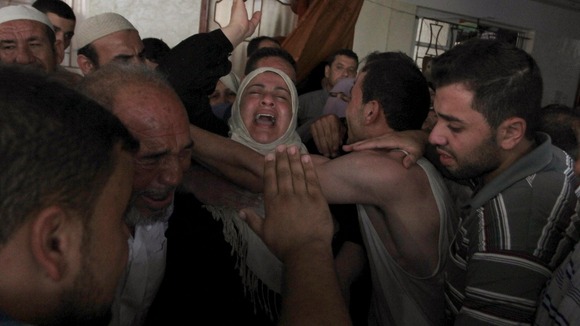 Israeli military spokesman Lieutenant Colonel Peter Lerner said Israel hit over 320 Hamas targets overnight, as it targeted underground tunnel networks and rocket launching sites.
The Palestinians earlier said a family of eight were killed during a strike on their home.
Militants have continued to fire rockets towards Israel, and UN Secretary-General has warned that the situation in the region is "on a knife edge".