Israeli Prime Minister Benjamin Netanyahu has released a statement saying that the Jewish state will "strike harder" at Hamas following a day of tit-for-tat airstrikes between the two, adding that is "making every effort to avoid hitting civilians."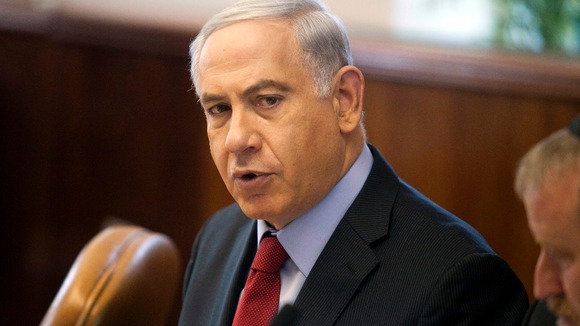 He said: "We are in the third day of Operation Protective Edge. While the campaign has gone as planned further stages yet await us. We have struck hard at Hamas and the terrorists and as long as the campaign continues we will strike at them harder.
"They are making every effort to avoid hitting civilians and innocents are hit it is because Hamas is maliciously hiding behind Palestinian civilians," he added.
"As of now, the IDF, ISA and other security services have successfully foiled many attempted attacks against Israeli citizens but a tough, complex and complicated campaign yet awaits us. Therefore, I call on all Israelis to continue to show the strength that you have shown in these days and hours.
"This civilian fortitude is a main component of our ability to continue operations until we finish the work of restoring quiet and security to Israel's cities. The most important thing for us, for all of us, is to guard the lives of all Israelis and we are all working together to this end."