Israel is moving tanks towards the border with Gaza as it continues to escalate its air assault, hitting hundreds of targets.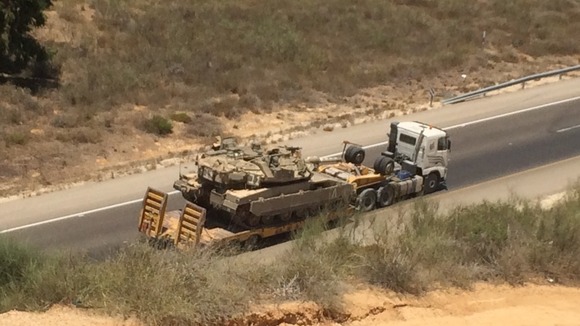 Israel's military spokeman Lieutenant Colonel Peter Lerner said they had already mobilised 20,000 reservisit for a possible ground operation into Gaza, but for the time being was focused on maximising its air campaign.
Meanwhile Hamas continued to fire rockets into Tel Aviv, and several 'Code Red' alerts have been imposed, forcing residents into shelter and causing disruption across the city.