Unions have hit out at Conservative plans to change strike balloting laws as "utter hypocrisy".
The Conservatives are drawing up plans to change employment law so that a threshold of those balloted would have to be reached before industrial action could be held.
But Unite said no Tory Cabinet member achieved a 50 percent voting threshold in the last general election.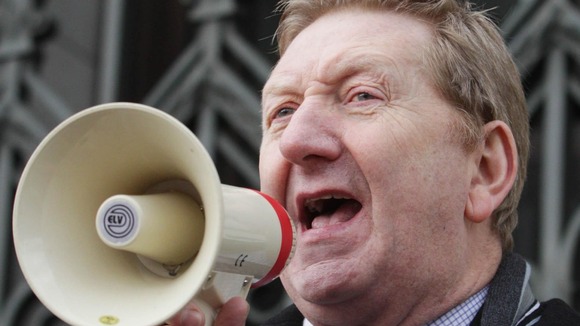 General secretary Len McCluskey said: "It is utter hypocrisy for the Government to talk about mandates for trade unions when not a single member of the present Cabinet would have been elected using the same criteria.
"The fact is not a single councillor in England has won 50 percent of the electorate, not a single MEP has reached the 50 percent threshold, Boris Johnson scraped in with just 37 percent in 2008 and the Government's flagship police and crime commissioner election gained a risible 17 percent."