A union has described the Cabinet Office's figures on the amount of people striking today as "laughable".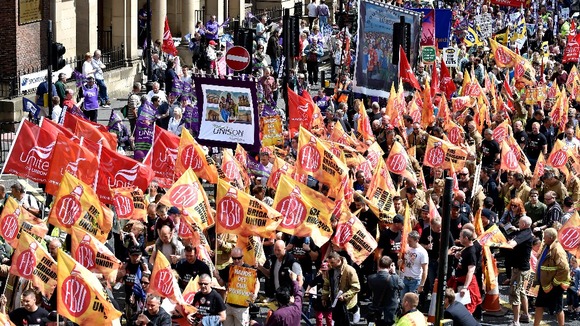 The Cabinet Office claims a fifth of civil servants - around 90,000 people - are on strike compared with a third in the last big walkout in 2011.
However, the Public and Commercial Services union dismissed the Cabinet Office's claims, saying: "No-one can trust this government to keep reliable figures, it can't even tell us what it's done with dozens of Home Office files."
Read: Poll suggests Britons split on public sector strike action