Union leaders have warned the Government that industrial action will continue into next year.
At a huge rally in Trafalgar Square, unions made it clear the action would stretch to the run-up to the general election.
Matt Wrack, leader of the Fire Brigades Union, said more strikes should be held "soon."
"What we see today is an inkling of the power that rests in the hands of working people," he said.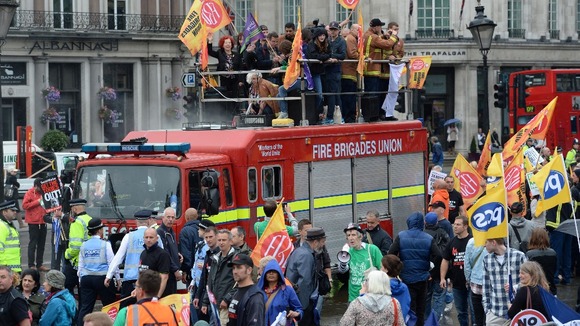 "We have a government destroying our public services and wrecking the lives of public servants. This is our 15th strike, and we are not giving up. There is no mood to surrender, but there is a mood to continue the fight."
National Union of Teachers general secretary Christine Blower said: "I've been getting messages from people saying that they are more determined now than they were in the past to take action."
The Department for Education said there is "no justification" for further strikes.