The German government has poured scorn on the alleged espionage by the US that prompted a CIA official to be asked to leave Berlin.
Interior Minister Thomas de Maiziere said the information the United States appeared to have obtained was "laughable", contrasting that with the "disproportionate and serious political damage" the scandal had caused.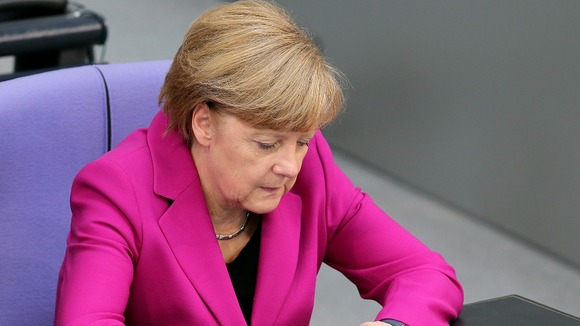 Chancellor Angela Merkel was "not amused", Finance Minister Wolfgang Schaeuble said, adding: "This is so stupid, it can only make you weep."
Tensions between the longtime allies have risen since revelations last year stemming from documents leaked by Edward Snowden, a contractor with the US National Security Agency.
Those caused Berlin to demand a mutual "no-spy deal", which Washington has resisted.
Chancellor Merkel called US President Barack Obama last year after revelations that the US may have spied on her mobile phone.