Israel's prime minister said he will not cave in to international pressure to stop a military offensive in the Gaza Strip.
Benjamin Netanyahu told a news conference today that Israel will continue the operation, which officials say has killed more than 100 Palestinians, until rocket fire from Gaza ends.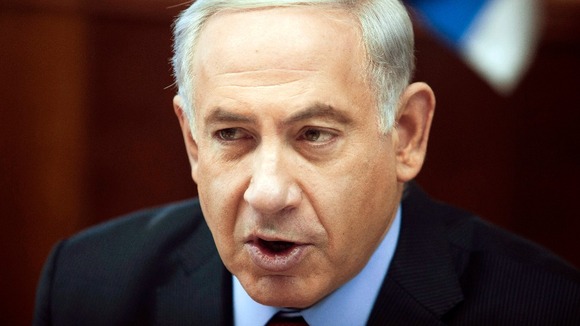 "No international pressure will prevent us from acting with all power," he said.
Netanyahu said he has had "good conversations" with a number of world leaders in recent days, including President Barack Obama and European leaders.