International pressure about Israeli airstrikes on Gaza is falling on deaf ears in Tel Aviv, where sirens have been sounding this evening - presumably as Hamas responds to the attacks.
President Barack Obama has called Israeli prime minister Benjamin Netanyahu and offered to broker a ceasefire. Netanyahu listened politely, but that's about all he did.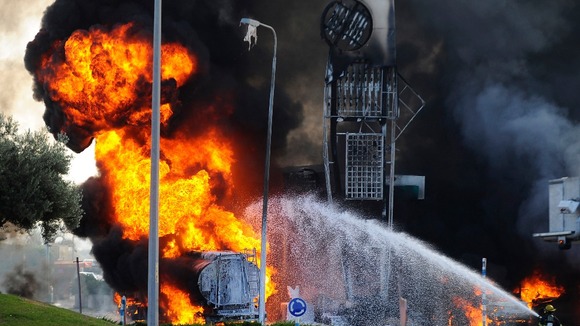 The prime minister was on national TV tonight. Although he did not say a ground invasion of Gaza was about to get under way - as many people had expected - pretty much nothing else he said hinted at any kind of compromise.
He said Israel would use "whatever means possible" to achieve its ends - and that is to silence the Hamas rockets. Now he has said it, the Israeli people will settle for nothing less.