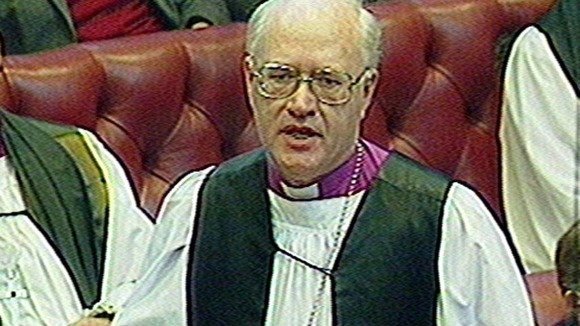 The former Archbishop of Canterbury Lord Carey has broken free with the Church of England's stance on assisted dying and said it would not be 'anti-Christian' to legalise it.
Writing in the Daily Mail, he said he would be backing legislation tabled by Lord Falconer which proposes allowing doctors to prescribe a lethal dose to terminally ill patients with less than six months to live.
He warned that by opposing reform the Church risked 'promoting anguish and pain.'
It marks an extraordinary U-turn by the 78-year-old cleric, who was Archbishop of Canterbury from 1991 to 2002.