Hospitality company MATCH has issued a strongly worded rebuttal of police claims that its chief executive, Ray Whelan, had become a "fugitive".
Police in Rio de Janeiro said Mr Whelan, who was arrested earlier this week as part of an investigation into alleged World Cup ticket touting, had left his hotel before officers came to re-arrest him.
But MATCH insisted there was no evidence Mr Whelan had deliberately evaded the police, saying: "Mr Ray Whelan and his attorney Mr Fernando Fernandes left Copacabana Palace Hotel on 10 July prior to the arrival of the police."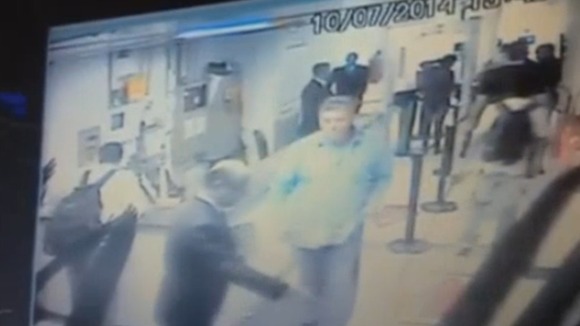 "The CCTV images of the internal hotel surveillance system distributed to the media show that Mr Whelan did not rush from the hotel. Police arrived thereafter, and finding Mr Whelan was not there, simply requested that he present himself at the 18th Precinct," the statement continued.
Read: Brazilian police release CCTV of 'fugitive' Ray Whelan
The company also said it understood the terms of Mr Whelan's initial release from custody did not restrict his movements, "provided he stayed in Brazil".
MATCH added that Mr Whelan's lawyers have sought to revoke the order for his arrest.