Jersey Met Office has confirmed that the Channel Island earthquake was the "biggest for the past 90 to 100 years".
Spokesman Tony Pallot, who felt the quake, said: "We are based at Jersey Airport on the first floor of arrivals, and we suddenly heard this quite loud rumble, crashing-type sound."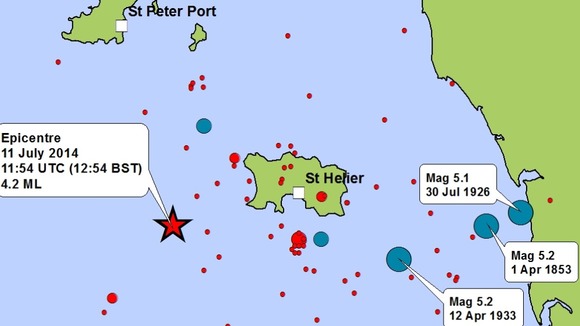 Tim Phillips, general manager of the Club Hotel and Spa in St Helier, was in a meeting with up to 30 people when the earthquake struck.
He said: "The building shook for about 20 seconds. It wasn't violent, but it was enough to make everyone question what was happening."