Brazilian striker Neymar tearfully claimed to reporters he could have been paralysed after his World Cup injury.
An emotional Neymar broke down as he spoke of Colombian Juan Zuniga's challenge, saying, "If it had been another two centimetres I could be in a wheelchair today."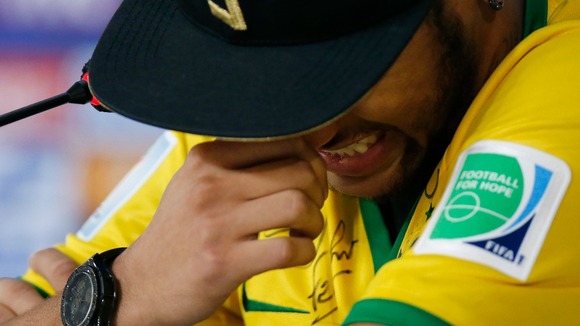 "The challenge and what happened was unacceptable. I'm not going to say it was vicious and there was malice or intent because I can't speak for him but everybody who understands football, everybody, knows that was not a normal challenge," he said.
"I feel was blessed because it wasn't more serious," the footballer added.
Neymar revealed he will be supporting Argentina in Sunday's World Cup final against Germany.