The Palestinian death toll from Israel's airstrike campaign against Gaza has passed 100 people, with 670 wounded, officials said.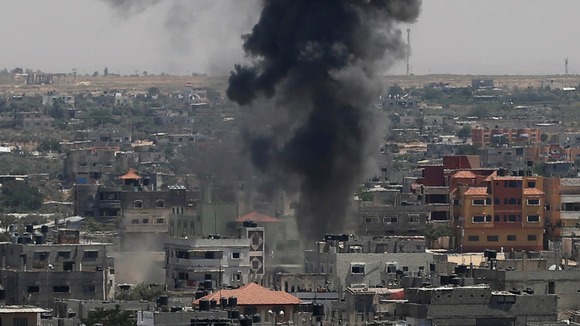 Gaza militants have fired more than 550 rockets against Israel in the offensive. The Israeli military says it has hit more than 1,100 targets which it says are rocket-launching sites, bombarding the territory on average every five minutes.
Rockets were also launched from Lebanon, landing near Israel's northern border, but there were no reports of injuries.