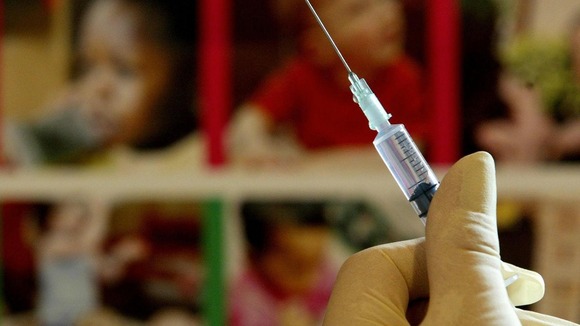 Tests have shown giving children a polio jab which was last used in the 1960s can cut the chance of carrying the disease by up to 70 per cent.
Dr Jacob John, from the Christian Medical College in India, recruited 450 children from a densely populated village, all of whom had previously received the oral polio.
Half of them were then given a dose of the injected vaccine.
A month later all received a dose of the live oral vaccine to stimulate reinfection but tests showed the jab significantly reduced the chances of them carrying the two polio strains, serotypes 1 and 2.
Compared with children that did not receive the injection 38 per cent had fewer serotype 1 and 70 per cent had fewer serotype 2, The Lancet medical journal reported.