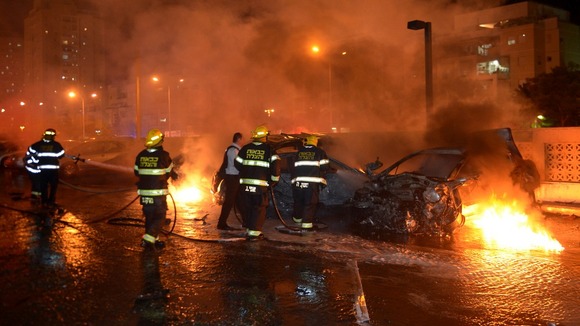 Rocket attacks show no signs of ending soon as the clash between Israelis and Palestinians continued overnight.
Israeli firefighters worked to put out burning cars in a parking lot after it was hit by what Israeli police say as a rocket fired by Palestinians from the Gaza strip.
Militants kept up rocket attacks on Tel Aviv, Jerusalem and other cities.