Four slovenian officials have been suspended for alleged 'irregularities' during violinist Vanessa Mae's Olympic qualifying ski race, the National Skiiing Association said.
Slovenian Ski Association head Jurij Zurej told news agency Reuters: "We discovered there were a number of irregularities in the competition in which Vanessa Mae qualified."
He said there was 'no indication whatsoever' that Mae or any other skier was involved and that the matter was now in the hands of local police.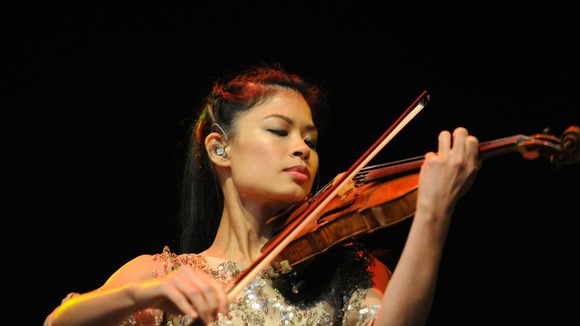 Mae competed for Thailand at the Games in Russia in February under her father's surname of Vanakorn, finishing a distant last of the 67 finishers in the giant slalom.
The 35-year-old had qualified for the Olympics at the very last moment after competing in four giant slaloms in Slovenia at the end of January gave her the ranking points needed to be eligible.