A man has been stabbed during fighting between republican and loyalist factions in Northern Ireland ahead of the annual 'Twelfth of July' commemorations.
The victim, 28, was treated in hospital for injuries which are not believed to be life-threatening, police said.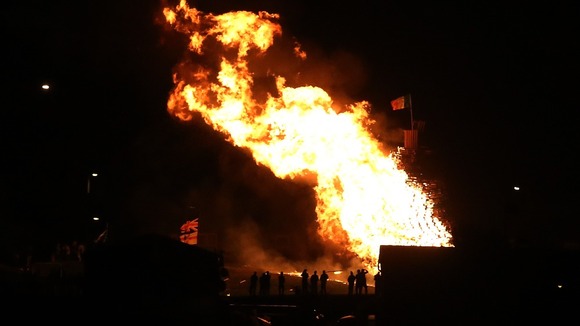 A Police Service of Northern Ireland (PSNI) spokesman said: "At approximately 3.10am, police received a report that a man had been stabbed and that rival factions were fighting in the area [...] Police attended the area and the two groups were separated at approximately 3.30am."
The violence happened at the Ormeau bridge, an arterial link which separates predominantly nationalist and unionist residential areas.