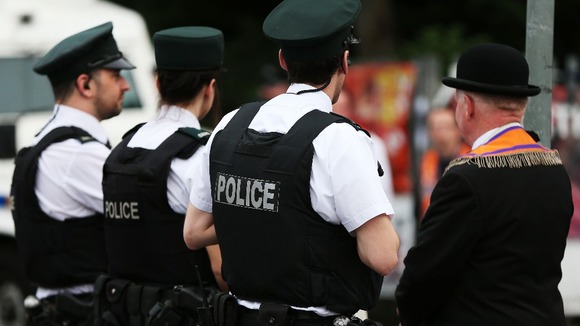 Three people have been stabbed in Belfast as the city prepares for annual Twelfth of July celebrations.
Bonfires are traditionally lit in Northern Ireland on the Eleventh Night, but the occasion this year coincided with sectarian conflict and fighting.
In one case a gang of around 40 republicans and loyalists had to be separated by police.
The three victims, aged 28, 21 and 19, were injured in separate attacks in the early hours of Saturday morning.