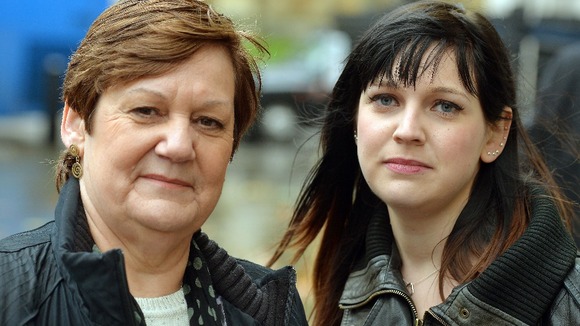 The widow of locked-in syndrome sufferer Tony Nicklinson, who tirelessly campaigned to have the right to end his life, has said he would be 'really pleased' the former Archbishop of Canterbury's is backing laws to legalise assisted dying.
Jane Nickinson lost Tony two years ago but said she was 'amazed and thrilled' at Lord Carey's U-turn on the issue.
She told BBC 5 live's Stephen Nolan: "This is huge because the Church has always been one of our greatest opponents.
"I think Tony moved a lot of people but to hear he moved someone in such a prominent position - someone who is willing to come out and openly support our position - I'm just over the moon about it.
"I'm really pleased and I know Tony would be as well."
Mrs Nicklinson and paralysed former builder Paul Lamb lost a right-to-die fight in the UK's highest court last month, but said they were hopeful that change would come.