At least 160 people including 30 children have been killed during the recent conflict between Israel and Hamas militants according to the Gaza Health Ministry.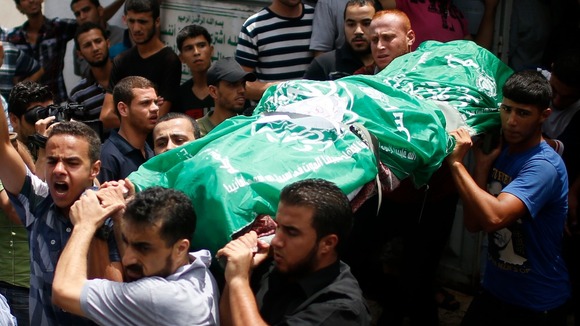 They said around 135 civilians had been caught in the crossfire during the six-days of warfare and more than 1,000 people have been hurt.
No one has been killed by the more than 800 rockets Israel says have been fired since the offensive began.
Lacking guidance systems, many of the rockets have fallen wide while others have been shot down by Israel's Iron Dome interceptors.