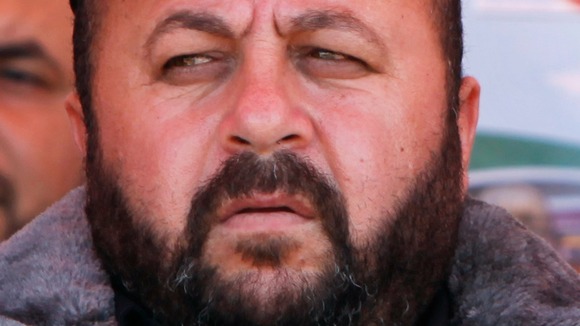 Hamas' police chief is in a 'critical condition' and 18 members of his family have been killed following an Israeli airstrike on his home, Reuters has reported.
The attack on Tayseer Al-Batsh's home is the deadliest bombing since the offensive started on Tuesday.
Ashraf Al-Qidra, spokesman for the Gaza Health ministry, said 45 people were wounded and others were still trapped under the rubble where rescue workers were searching.