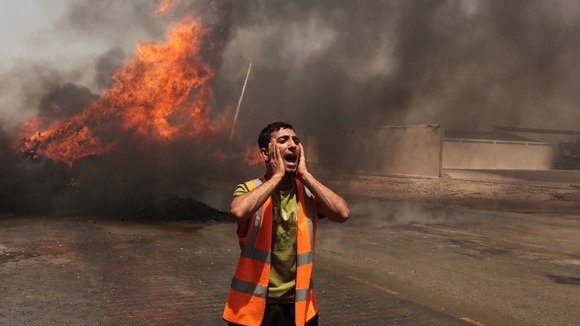 Israel has said it is 'keeping its options open' for a possible ground offensive into densely populated Gaza despite international pressure to negotiate a ceasefire in the conflict.
This comes after the deadliest day of fighting in which 18 people were killed in one attack.
So far Israel's offensive has killed 145 Palestinians. Gaza medical officials said this included at least 82 civilians, 25 of whom were children.