There is an "urgent need" to end the fighting in Gaza Foreign Secretary William Hague said as he arrived in Vienna for talks with international counterparts over Iran's nuclear programme.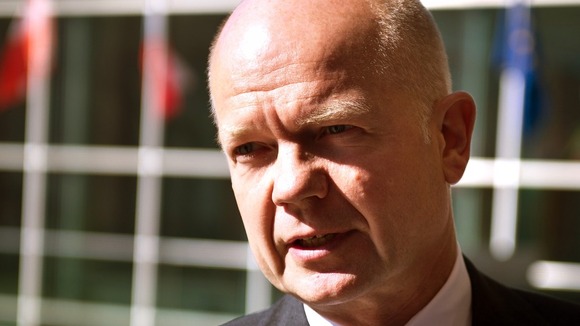 He said many of the World's foreign ministers had urged Palestinian president Mahmoud Abbas and Israeli foreign minister Avigdor Lieberman to take immediate action to quell the crisis.
He added: "There's an urgent need to bring an end to the violence in Gaza and to restore the November 2012 ceasefire agreement."
Israeli troops were deployed on a brief raid into northern Gaza and airstrikes were targeted at security headquarters as the military response to the waves of rocket strikes being launched by Hamas.
Although the main thrust of the talks was Iran, Hague said that the Gaza crisis would be worked on further.