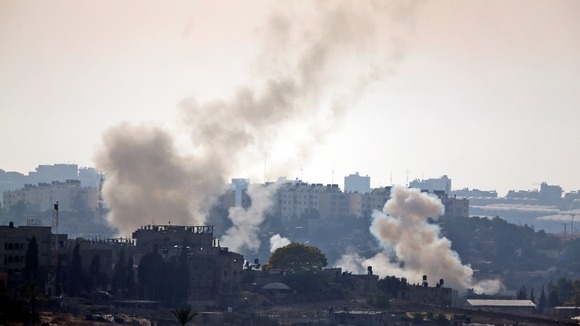 Israel has ignored international appeals for a ceasefire and widened its range of Gaza bomb targets to include civilian institutions with suspected Hamas ties.
It announced it would hit Gaza with 'great force' after already carrying out more than 1,200 airstrikes this week.
So far neither Israel nor Gaza's Hamas rulers have signalled any willingness to stop.